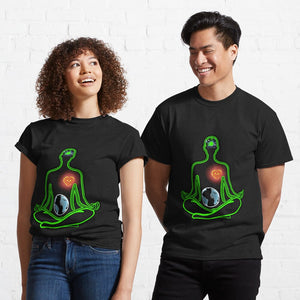 Mind, Body, & Consciousness of Spirit. Vibrational Love Meek Planet T' Shirts
Embrace the vibration of love and infuse your life with meaning. Mind, Body, and Soul T-shirt's are raising vibration one t-shirt at a time. The Meek Planet T-Shirt is a high frequency garment made of a special Frequency. It is created with the highest love and intention, to aid you in the awakening process through sacred geometry, and to serve you in your journey back home to your true self. Each shirt contains a piece of the meek planet, which has been infused with the same energy.
Be a part of this planet by wearing one of these vibrational t-shirts.
Meek Planet Vibrational Love T-shirts are a must have.
---