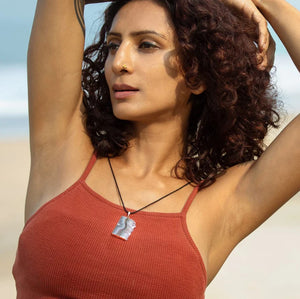 Amethyst Crystal, How to Use It In Your Look
An amethyst crystal, some know about it, some understand it very well. An amethyst crystal is a violet to purple variety of quartz mineral that owes its colour to gamma irradiation. There is a whole process where we can get to understand this crystal, but for now, let us see some ways that we can use it for fashion. What are some of the ways that you can adjust an amethyst crystal and use it for fashion? Here are some of the ways an amethyst necklace can be crafted to fit your fashion.
Amethyst bracelets
Any bracelet always looks good when put on, but if you have an amethyst bracelet, your look appears even better than having a normal bracelet on. Bracelets made of amethyst are a stunning accent to any look. The nicely polished jewelry pieces are the things that you are going to find inspiring. Most people find it healing because it is next to your pulse and thus making it more soothing.
Amethyst earrings
One of the most common ways people manage to sneak crystals into their fashion. Having earrings with the amethyst crystal will for sure make you look really good. You will end up receiving a lot of compliments from your friends. An amethyst crystal gets the best contrast when paired with sterling silver.
Amethyst necklaces
An amethyst crystal, when nicely polished, shimmers in the light and brightens up your style.
On this site, you can find an amethyst stone necklace and also an amethyst necklace pendant that has been polished well enough to make it sparkle. Having this will indeed look great with most clothes in your wardrobe. Also, just like the bracelet, it is closer to your heart, thus giving a soothing feel.
Amethyst rings
Rings are always eye-catching; most people use rings to complete their looks. An amethyst ring can serve this purpose. Because of its violet or purple colour, it will surely be noticeable to most people. The other good thing about an amethyst ring is it can also be placed next to other rings, mostly a diamond ring, and it will still look great on your fingers. Most people prefer putting it in the center of different rings. But it is not a must for it to be paired. It can also look great on its own.
Wow, this crystal can indeed be helpful in very different ways to complete your look. My favorite is the amethyst stone necklace. You can also get an amethyst necklace pendant on this site. The amethyst crystal has been polished nicely and will look great on you.
---